5 Couples we all love and can miss on Korean screen
We cannot deny the chemistry between these two on and off the screen. They continuously fed us with confessions that will make our hearts flutter such as Park Hyun Sik admitting that he really did fall in love with Park Bo Young and she saying that she had a crush on him for years! As we watch the show and see their relationship progress into something deeper and real, we can see how Do Bong Soon's strength is not something to be embarrassed about, but rather a power of him is proud of. This couple will surely be a sight to see when they get paired up again!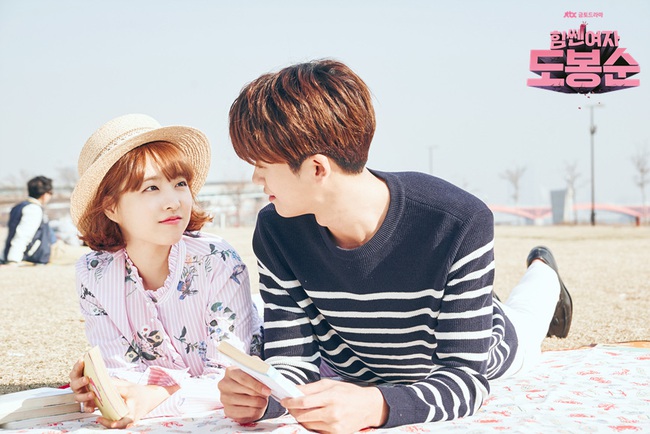 2. So Ji Sub and Gong Hyo Jin in The Master's Sun
The couple's obvious chemistry on screen will definitely make you want to scream for more dramas with them as the pair! From being an annoyance to someone to being needed at his low times, The Master's Sun's unique storyline will make you get attached and fall in love with this couple. The great thing about this couple is that they are very mature in a sense that it is not the teenage romance you usually see on your TV screens. They tackle past traumas and how to be able to get out of that with the help of someone you love.
3. Lee Jong Suk and Han Hyo Joo in W: Two Worlds
Lee Jong Suk will forever charm viewers with whatever role he is in. Pair him up with Han Hyo Joo though, and his charisma and cute moments will shine. Han Hyo Joo herself was so great in this show that the two almost looked like a real couple! The thing I really liked about this couple is that they showed real chemistry that can be seen even when the cameras stop rolling! We cannot deny that in this show, even when one character is not a real human being, you cannot help but wish they live in the same dimension so they could just live happily without any troubles.
4. Jung Ji Hoon (Rain) and Song Hye Kyo in Full House
Rain is definitely one of our ultimate crushes back when we were younger and Song Hye Kyo will always be our favorite female lead. With both their quirkiness and cuteness, we always go back to this show to remember the good old times. This show is one of those that you can just watch over and over again! When we were little, Rain is our ultimate oppa and we aspire to be Song Hye Kyo. Though we do love to see Rain and Song Hye-kyo back on our screens again. Also, Full House?Who wouldn't remember the iconic Three Bears song?
5. Ji Sung and Hwang Jung Eum in Kill Me, Heal Me
With Ji Sung's character, Cha Do Hyun, having multiple personality disorder, it is fun to see how our heroine Oh Ri Jin, Hwang Jung Eum's character, will act around all of his personalities. It is great to see how she still keeps the amazing chemistry with all his personalities. Dealing with one character is hard, but imagine having to deal with a lot of personalities that are so different from what you are used to? Oh Ri Jin is like that to Cha Do Hyun. Every personality is welcomed warmly by her as to not make them feel left out and be a part of a family. Though they did act on another series called Secret, we still want to see them on another show!