Actor Kim Soo Hyun
When referring to Kim Soo Hyun, the audience will immediately think of an A-rank actor of the Hallyu wave. He was born 1988.
In fact, he also has hidden corners, he spent a sad childhood until he became a famous star, the actor continued to carry many burdens and unexpectedly troublesome relationships.
1. Family not happy
Kim Soo Hyun's parents divorced when the actor was very young. After their parents divorced, Kim Soo Hyun lived with her mother and almost no longer kept in touch with her father. When he became an actor, he took the initiative to talk to his father. In fact, many people believe that the actor is not too close to his father.
The public is not difficult to catch the moment Kim Soo Hyun appears with her mother. Meanwhile, the image of the male actor appearing next to the father is very rare. It is known that Kim Soo Hyun's father is also an active person in showbiz, so if they are really close, the father and son will definitely have the opportunity to meet very often.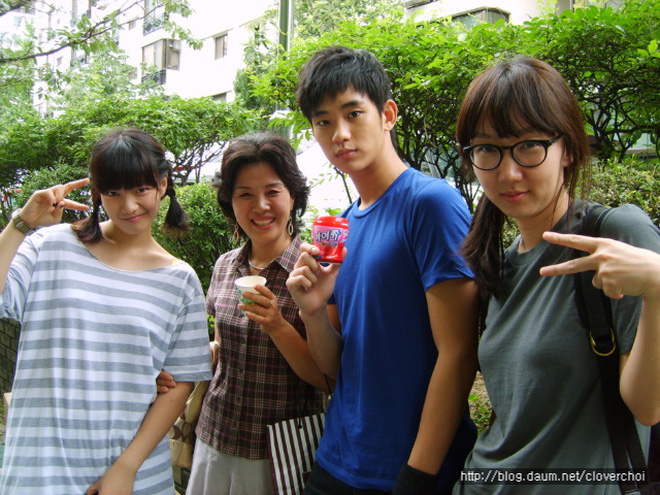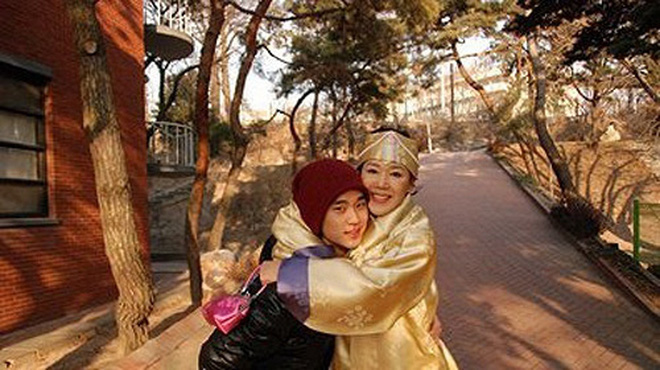 In 2015, the whole of Asia was surprised at the information that the younger sister of Kim Joo Na of the actor was about to debut as a singer. Even fans were shocked because Kim Soo Hyun always said that he was an only child before.
Kim Soo Hyun always tries to hide information about Kim Joo Na because she thinks of her own mother but this younger sister has revealed everything without discussing it with her brother.
Not stopping there, it also appeared that the source said that Kim Soo Hyun and Kim Joo Na were extremely close, even living together since childhood. Many people believe that this information was released by the team of Kim Joo Na.
A career developing smoothly, the male actor suddenly became scandal. The incident was so serious that the actor had to explain that he was suffering, not wanting to mention Kim Joo Na because he was afraid to touch the pain his mother had suffered so much since his father left.
He denied that he and Kim Joo Na had met before. Fans are extremely indignant, claiming that Kim Joo Na used Kim Soo Hyun's name for the purpose of promoting herself.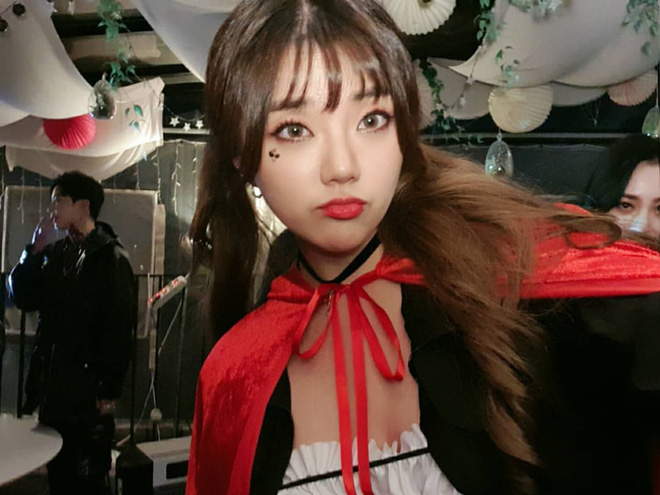 Kim Joo Na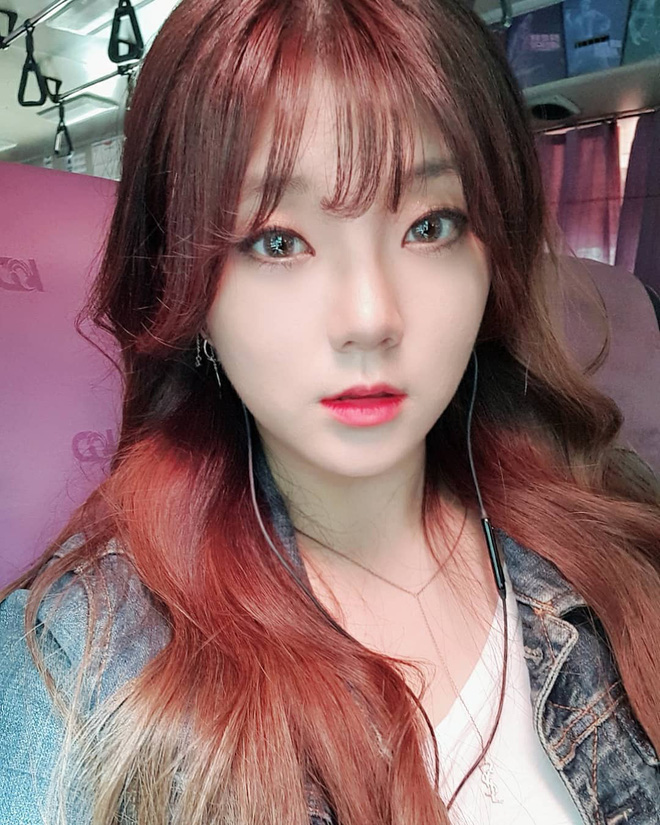 2. Career
When he first entered showbiz, he used to work as a underwear model. A few years later, he only acted in short films, taking on minor roles in a number of television productions. When "Boy Over Flowers" (2009) was cast to cast an actor, Kim Soo Hyun auditioned for the role but was rejected.
In 2011, he was cast in the lead role of "Dream High". In fact, this is a tough role. He himself also felt that he faced countless difficulties when taking on this role.
Kim Soo Hyun confided, "In the main cast of 'Dream High', I'm the only one who doesn't have to come from idol. Sometimes I feel like I'm out of place, doesn't exist between them director should sometimes feel really depressed ".
In order to successfully conquer the audience with the male lead in "Dream High", Kim Soo Hyun has to try many times more than the other cast members. He trained at JYP Entertainment day and night for 3 months to be able to perform skillful dance.
Kim Soo Hyun in "Dream High"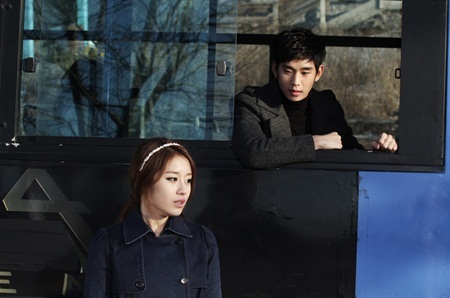 "Dream High" created a fever throughout Asia, helping the actor become a phenomenon overnight. After this mfilm he achieved successive success in his career.
A series of successful roles in dramas and movies such as "The Moon That Embraces The Sun", "My Love From the Star", "The Thieves" ... have brought Kim Soo Hyun to the top.
When he became an A-list superstar, the actor always focused on preserving his image and trying to deserve the love that his fans gave him. In showbiz, Kim Soo Hyun was recognized as a good actor. In real life, he always strives to be a model citizen.
In the context that Korean society has condemned cases of male artists avoiding military service, Kim Soo Hyun was praised for trying to become a soldier in the army despite his health records.
With a history of childhood heart disease, the actor was chosen as a community service worker. However, he tried to keep fit to meet the requirements of the re-examination and was eventually admitted to the 1st Reconnaissance Battalion. He was discharged from the army in July 2019
After more than half a year of demobilization, Kim Soo Hyun returned to the small screen with the male lead in the series 'Psycho But Different Okay'.
Previously, he also created a fever for the audience when he took on the role of cameo roles in "Hotel Del Luna" and "Crash Landing On You".
In "Psycho But Different Okay", Kim Soo Hyun plays Moon Tae Kang - an employee at the community health center. Her parents passed away early, Tae Kang became the breadwinner of the family from an early age, taking care of his brother with autism alone. He works crazy, no longer thinking about love, nor daring to dream big dreams. Tae Kang's injuries are gradually relieved when he meets a girl who is a book author.
This is Kim Soo Hyun's first official work since "Producer" 2015.

Kim Soo Hyun in lastest episode "Hotel Del Luna"
Kim Soo Hyun in "Crash Landing On You"
Actress Kim So Hyun
Kim So Hyun was born in 1999 in Australia but until 2003, when she was only 4 years old, she had to move to Korea to study and pursue an acting career.
Surprisingly, she has been acting since she was 7 years old. Noticing the youthful beauty of Kim So Hyun, broadcasters like KBS2, MBC, SBS ... gave her young roles to suit the female artist. To date, she has acted in 37 dramas, 9 movies and won countless prestigious acting awards. Despite her busy acting, Kim So Hyun is always full of energy because on her personal page, she constantly updates her personal life.
Although acting in the film since 2006, it was not until 6 years later, in the "The Moon That Embraces The Sun", that Kim So Hyun's acting really exploded. MBC's work has caused a fever not only in Korea but also throughout Asia. The film brought her name up to par with many other celebrities in the Korean entertainment industry.
Having participated in many works, however, it was not until 2015 School: Who Are You that the name Kim So Hyun really exploded in Korean dramas as the female lead. As well as taking on the roles of Go Eun Byul and Lee Eun Bi, Kim So Hyun proves that the acting experience is the exact opposite of her age.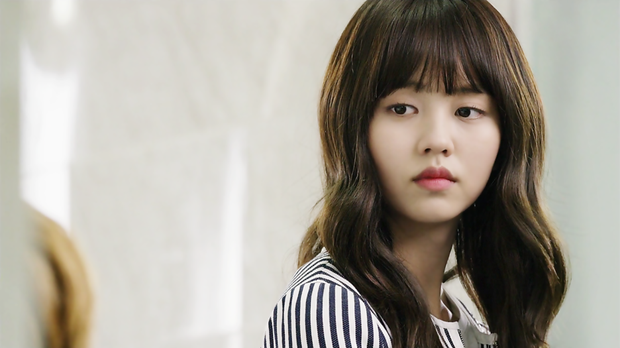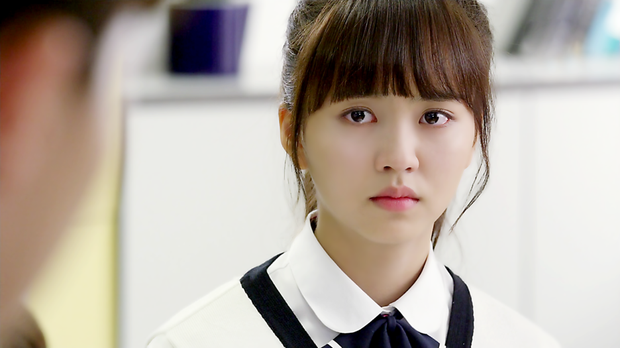 From 2013 to 2015, Kim So Hyun took on the position of MC of the Show! Music Core (MBC). Hosting live television at the age of 15 is difficult. However, with her quick adaptability and her youthful, cheerful personality, she melted the hearts of television viewers. After being recognized as an MC, Kim So Hyun received the "Favorite and Rookie Award at the MBC Entertainment Awards" respectively in 2013 and 2014. Not stopping there, she continued to be active. as an MC at the KBS Drama Awards in 2015 and SBS Dream Concert, Seoul Music Awards, Under Nineteen in 2016.
Also in 2014, Kim So Hyun played two roles in the TV series "Reset" (OCN) and Who Are You: School 2015 (KBS 2TV) and succeeded with the series about school. Receiving positive reviews for his good performance of opposite characters, Kim So Hyun rose to become a talented lead actor. Immediately after Who Are You: School 2015 ended the broadcast, she was selected to play the female lead in the movie Pure Love with Do Kyung Soo (EXO).
And she continued to show growth through dramas of various genres like "Page Turner," "Bring It On, Ghost," "Ruler: Master of the Mask.", "The Tale of Nokdu", "Love Alarm"
On January 26, the magazine shared several photos of the actress as well as a snippet of their interview.
Kim So Hyun was in her thirteenth year acting. Saying that it's rare for an actor to start a career from an early age to ensure a stable acting career as an adult actor, Kim So Hyun commented, `` I Hoive '' heard a lot. However, all this time, I took on roles without dividing them into a child actor or an adult actor. All I do is focus on the role I am assigned. I think viewers are comfortable because I approach them naturally without any calculations. I also get answers through trial and error. Either way, since I have received positive feedback, I can see more clearly forward as an actress.