---
1. Boys Over Flowers - 2009
Main Cast: Lee Min Ho, Gu Hye Seon, Kim Bum, Kim Hyung Joong, Kim Joon
10 years have passed since "Boys Over Flowers" first aired, but no matter how many similar works, there are no works that surpass the shadow of the pioneer film in Korean idol series. this. Movie story revolves around the life of a normal schoolgirl Geum Jan Di (Goo Hye Sun) in a private Shinhwa school where most students come from wealthy families. Here, she "clashed" F4, the four most powerful boys in the school, and had a lot of trouble crying and laughing with them before falling in love with F4 leader Goo Jun Pyo (Lee Min Ho).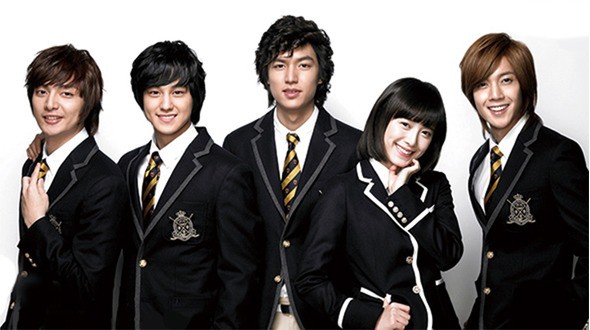 "Boys Over Flowers" was originally a film adapted from the original Japanese story, but then the cast was too shoulder-length, the scene was spectacular and the love stories were "Prince-Cinderella" stretching from the time The character was a high school student until they matured and planted it to the audience at that time, dreaming, bringing "Boys Over Flower" to become an Asian phenomenon. The reputation of the cast also came up at that time. Currently, through many ups and downs, only the male lead Lee Min Ho is at the peak of his career, but no matter what the "Boys Over Flowers" character figures have become walls, the current love drama are hard compare.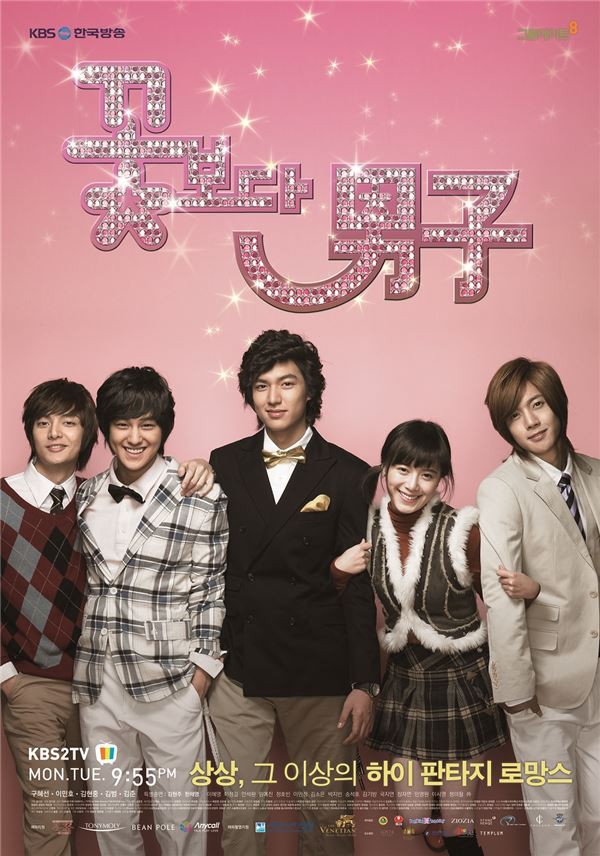 You can watch "
Boy Over Flowers
" at link:
Click here
2. Dream High - 2011
Main Cast: Suzy, IU, Ok Taec Yeon, Kim So Hyun, Ham Eun Jung, Yang Woo Young
Dream High brings us the story of young people who dream of becoming musical idols. The six central characters are all Kirin art school students, each with their own strengths, weaknesses and stories. Between them formed the triangle of love, friendship with full of emotions, along with the promotion of each other towards the dream of public debut. The movie caused a fever in the youth, the ratings increased steadily, the soundtrack became one of the most popular songs in Korean history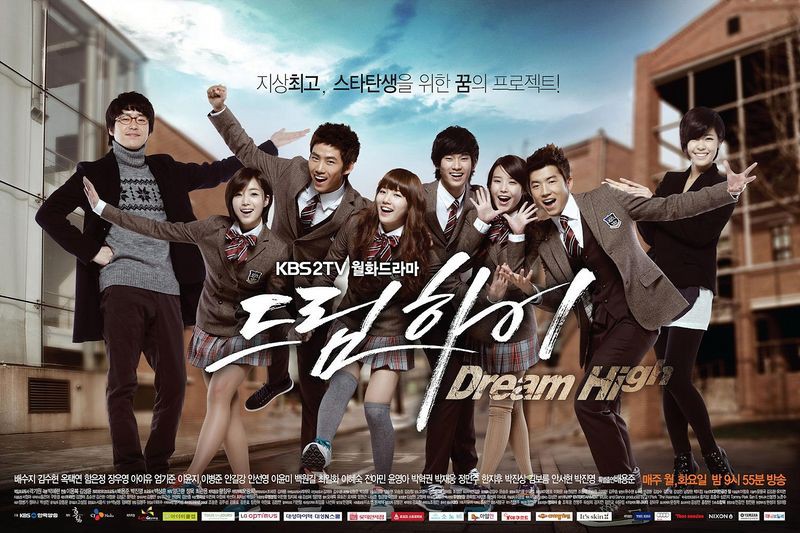 Not just a temporary phenomenon, just like the movie title, Dream High, made the cast a star. The current Bae Suzy is "the first love of the nation" with a huge number of fans, the "national sister" IU has been growing strongly as a singer and actress, Kim Soo Hyun became a star star. Ok Taecyeon is one of the most iconic idols in Korea. 8 years have passed, but in the school film series in particular and Korean movies in general, except for "You're Beautiful", there has not been yet another music film that has achieved success like Dream High.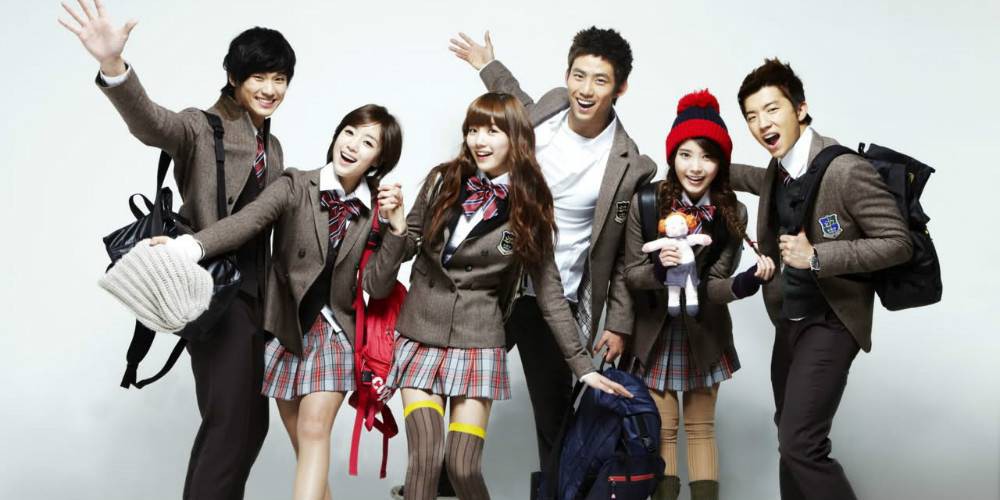 3. The Heirs - 2013
Main Cast: Lee Min Ho, Park Shin Hye, Kim Woo Bin, Krystal Jung, Kim Ji Won
The Heirs marked Lee Min Ho's first collaboration with Park Shin Hye with writer Kim Eun Sook. The story of the film is actually quite simple, revolving around the school girl Cha Eun Sang (Park Shin Hye), a female student who is classified as a special student in a high school with only him. She was actively pursued by both rich daughters Kim Tan (Lee Min Ho) and Choi Young Do (Kim Woo Bin) and after all the challenges, there was a perfect ending with Kim Tan.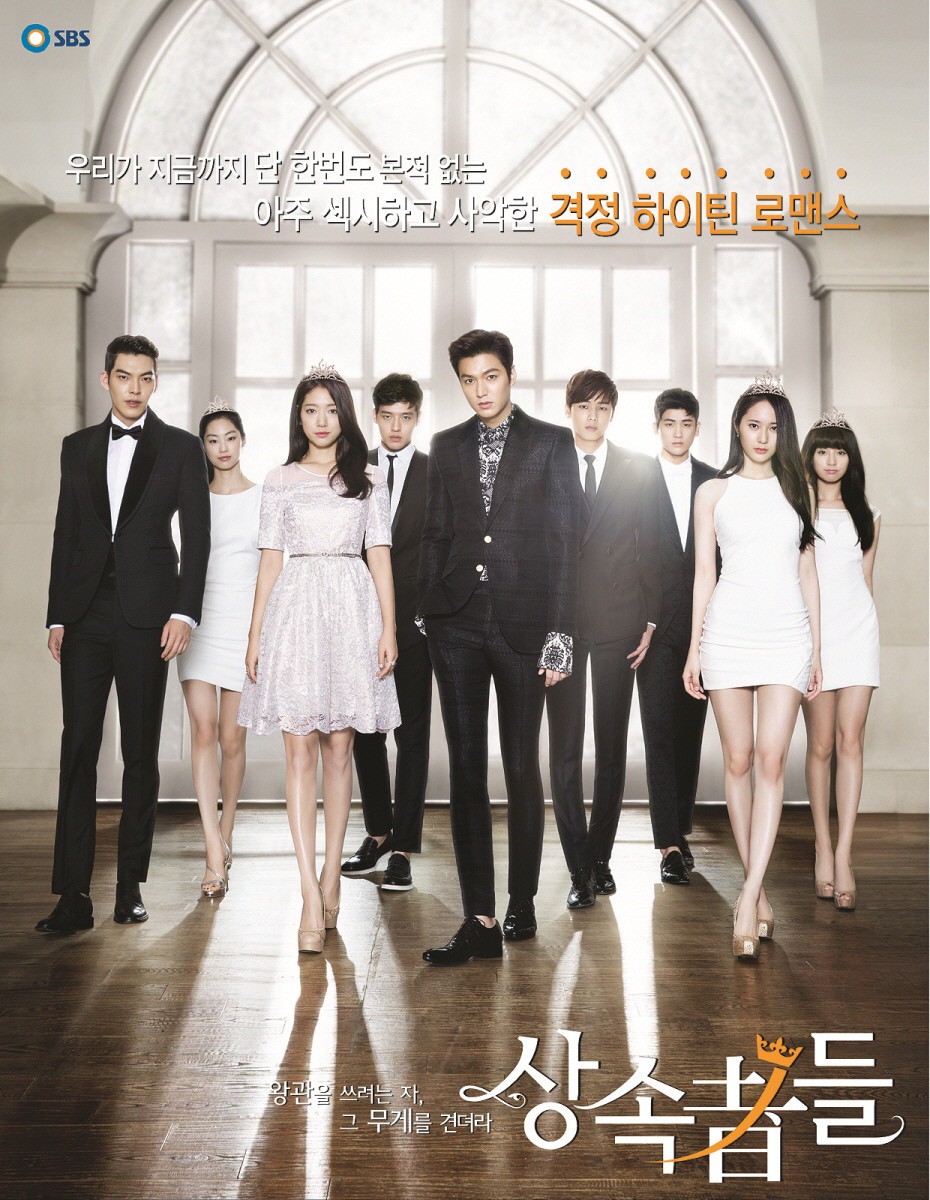 The story of The Heirs is not entirely new, not to mention Lee Min Ho also incarnated into the image very similar to Goo Jun Pyo's "Boys Over Flowers". Along with the character image, the script also has many similarities, The Heirs will theoretically be a "spray" in Lee Min Ho's career in particular. However, the drama made a big sound, extending the achievement for Lee Min Ho, Park Shin Hye and becoming the perfect launch pad for Kim Woo Bin, Krystal or Kim Ji Won.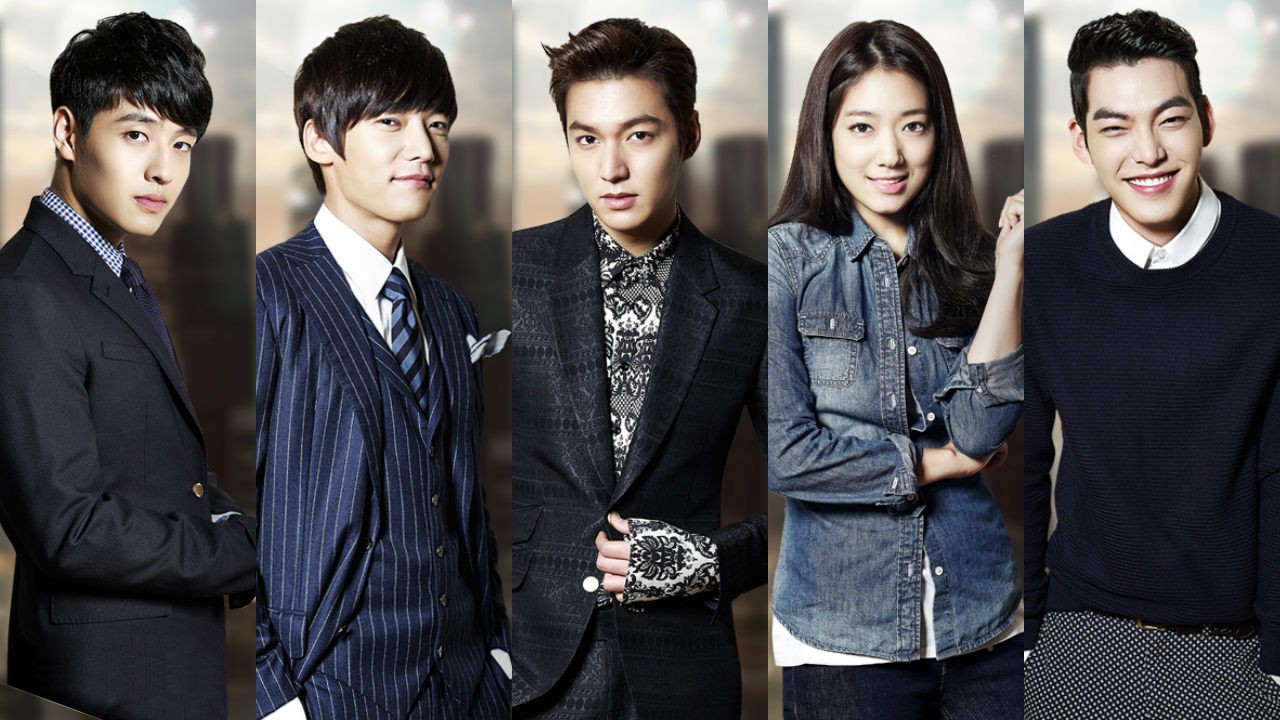 4. Who Are You: School - 2015
School 2015 revolves around the twilight story of twin sisters Eun Bi and Eun Byul (Kim So Hyun), a gentle person who is a strong person. They were separated from their babies, but after a failed suicide attempt, Eun Bi was mistakenly received by Eun Byul's adoptive mother and thus lived under the twin sister. Here she is caught up in a love triangle with two boys Yi An (Nam Joo Hyuk) and Tae Kwang (Yook Sung Jae) and also having many troubles from her evil friend Kang So Young.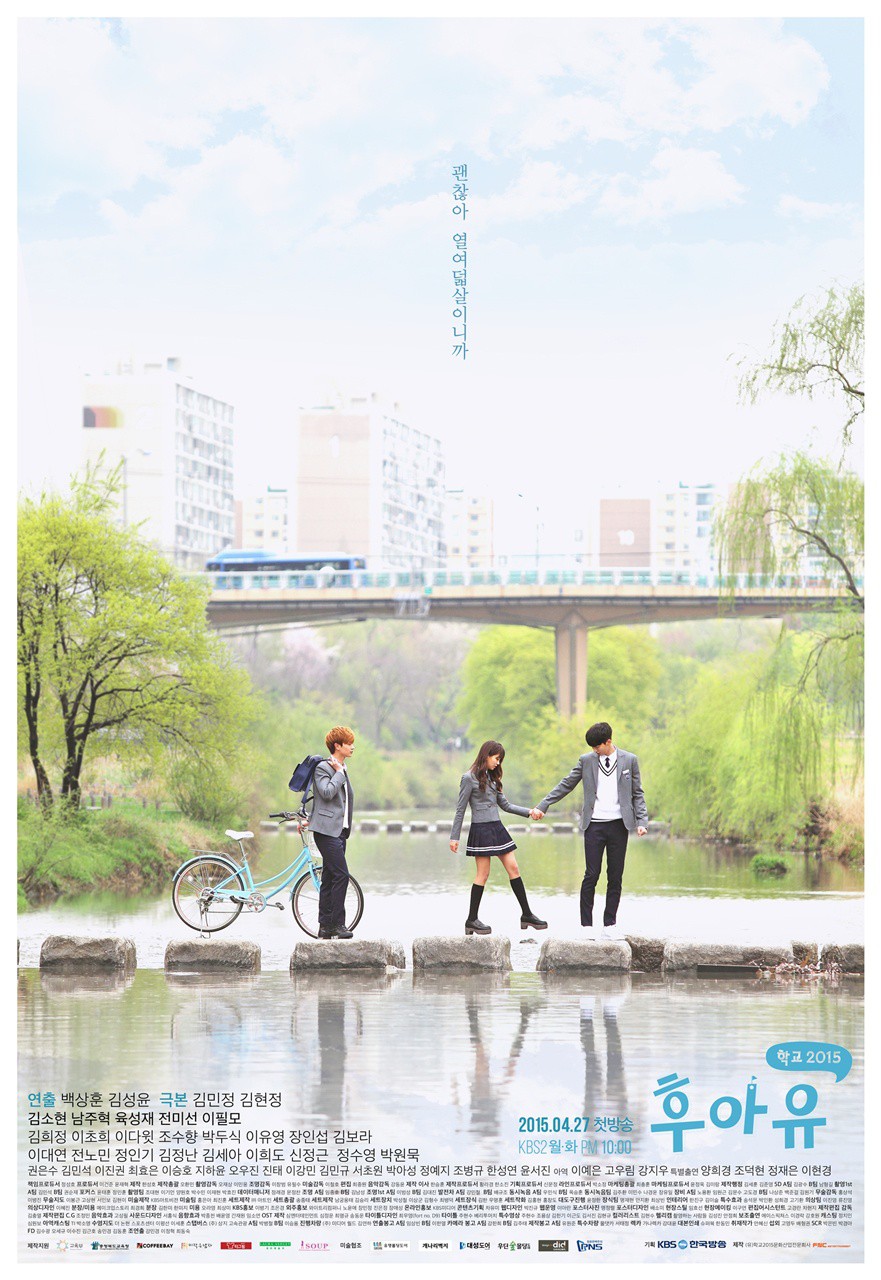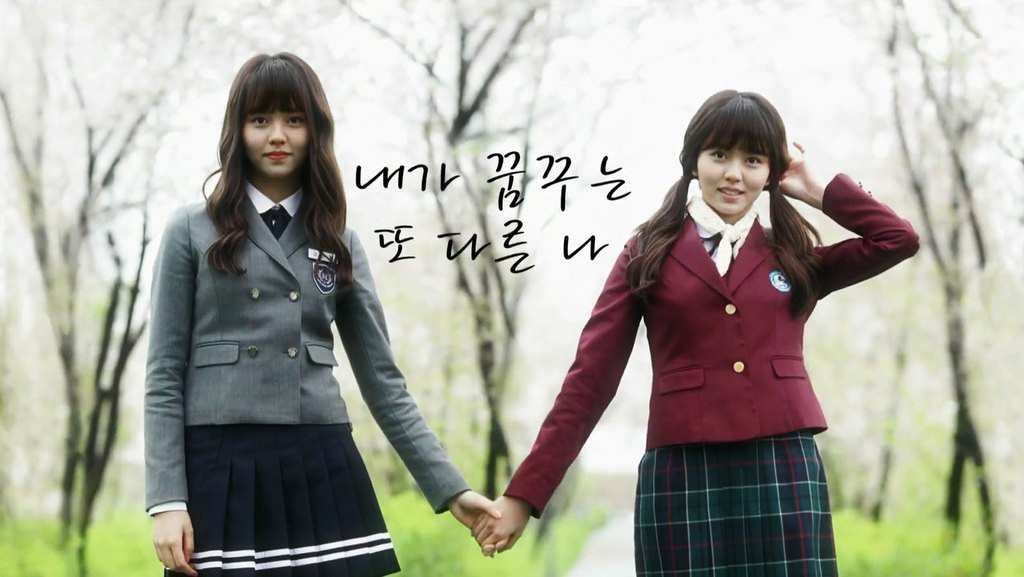 5. Weightlifting Fairy Kim Bok Joo - 2016
Referring to the youthful film titles that make audiences who want to "die sweet" in the last two years, it is impossible not to mention "Weightlifting Fairy Kim Bok Joo". The film exploits the life and romance of sports college students whose center is the weightlifting couple Kim Bok Joo (Lee Sung Kyung) and young joon Joon Hyung (Nam Joo Hyuk). Although the movie did not achieve high ratings, the explosive chemical reaction of Nam Joo Hyuk and Lee Sung Kyung brought the couple into an image that was hugely loved by audiences. The film is especially popular with international audiences and is always on the list of ecstatic cute love drama that a Korean movie cannot ignore.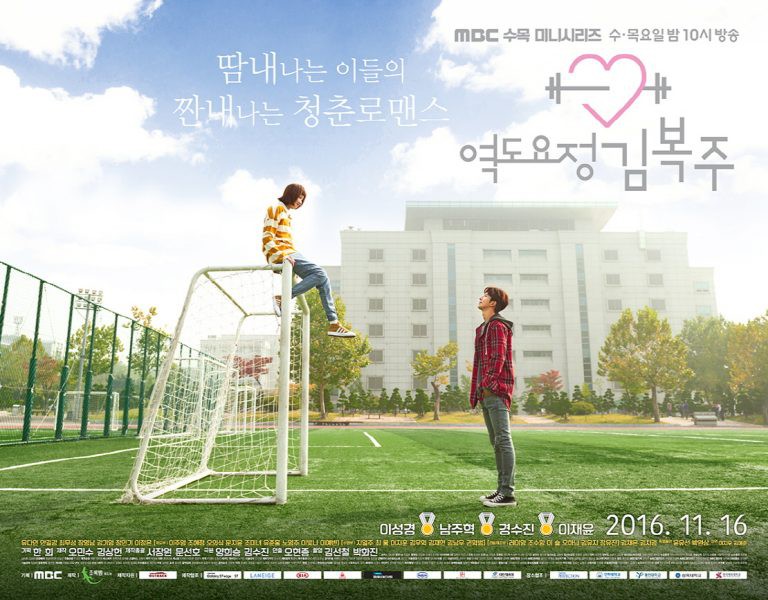 You can watch "
Weightlifting Fairy Kim Bok Joo
" at link:
Click here
6. My ID is Gangnam Beauty - 2018
As one of the most popular emotional works of 2018, "My ID is Gangnam Beauty" depicts the life of girl Kang Mi Rae (Im Soo Hyang) at a university where most people think looks appearance is very important. In fact, Mi Rae had plastic surgery before going to college due to being a victim of school violence during high school years because of her appearance. However, when the truth about the surgery was revealed, Mi Rae again became the victim of the language and many obstacles to restore her confidence in herself and find true lover Kyung Seok (Cha Eun Woo ).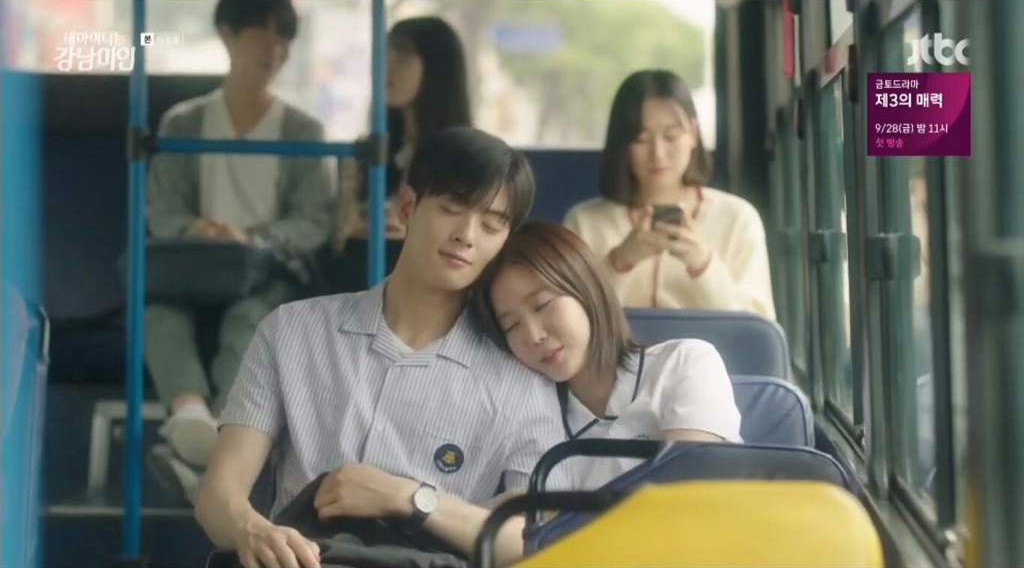 You can watch "
My ID is Gangnam Beauty
" at link:
Click here