1. Lee Dong Wook - ''Stranger From Hell''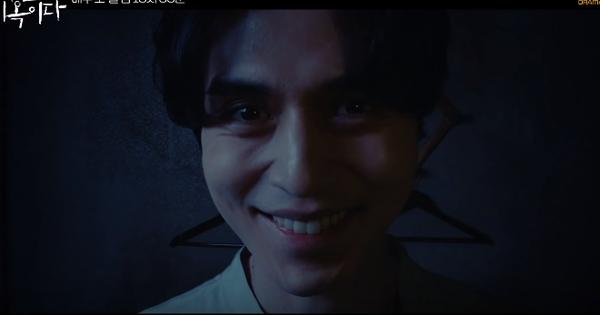 Dentist Lee Dong Wook in "Strangers From Hell"
Lee Dong Wook first start acting as a villain, startling fans with the creation of the horror drama "Stranger From Hell". He plays dentist Seo Moon Jo, has a calm appearance, likes to care about people. But when she's alone, Seo Moon Jo shows off her hobbies like using human teeth to make art collections. When Yoon Jong Woo (Im Si Wan) moved into the hostel, Seo Moon Jo had a special interest in the neighbor, stalking Yoon Jong Woo through the small hole in the wall with a perverted face. Every time Lee Dong Wook appeared on the screen, smiling, the audience felt chills.
Lee Dong Wook is known as an actor with a beautiful face but his acting is not really convincing, there are still many moments of silence. It was only when he became Seo Moon Jo that fans discovered the quality that suits his horror movie.
"Stranger From Hell" is OCN's detective thriller project. The content revolves around Yoon Jong Woo - an aspiring young writer who moved from his hometown to Seoul to establish a career. He lodges in a shabby neighborhood, with mysterious neighbors. Yoon Jong Woo gradually discovered the scary disappearances in the building.
2. Kwon Yool - ''Voice 2''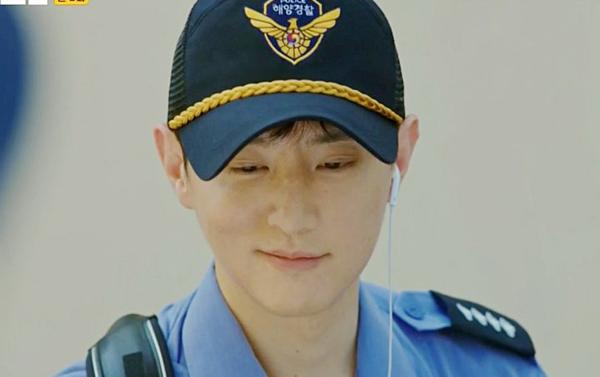 Kwon Yul as the cold-blooded murderer in 'Voice 2'
If mentioning the most barbaric criminals in Korean screen, it is indispensable for mass murderer Bang Je Soo in "Voice 2". The role was performed by actor Kwon Yul.
Bang Je Soo is a psychopathic murderer, obsessed with childhood as a child so growing up tends to harm others. Not only killing, he also has horror "hobby" is collecting the body parts of victims. Whenever he acts, Bang Je Soo often shows only the lower half of his face with a cruel smile.
Bang Je Soo is dressed as an ordinary man, even with a cute, good-looking appearance. This makes the investigation of Kang Kwon Joo (Lee Ha Na) and Do Kang Woo (Lee Jin Wook) more difficult.
After the success of "Voice" season one in 2018, OCN launched part 2. The content continued to revolve around the special investigation team at an emergency call center 112. Their mission was to quickly rescue. from death during the "golden hour" - minutes after the crime took place.
3. Nam Goong Min - ''The Girl Who Sees Smells''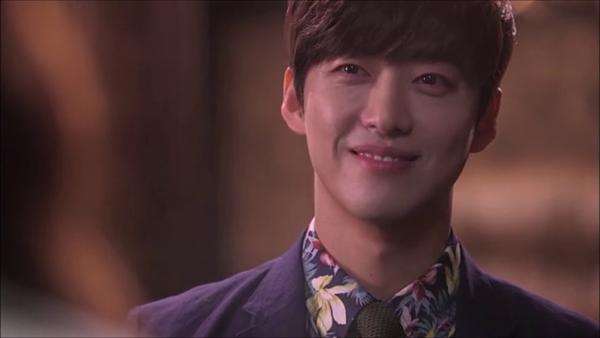 Nam Goong Min as Kwon Jae Hee
Nam Goong Min repeatedly plays cold-blooded killers on Korean screens. One of his memorable roles is chef Kwon Jae Hee in "The Girl Who Sees Smells". He has an elegant appearance, talent, always easy to conquer others with a charming, good-looking appearance. But Jae Hee is actually a mass murderer, murder without a hand. Each time he commits a crime, Jae Hee keeps the information about that person in the form of a bar code. Nam Goong Min's performance is more prominent than the main roles of Park Yoo Chun and Shin Se Kyung.
"The Girl Who Sees Smells" revolves around two main characters, investigator Choi Mu Gak (Park Yoo Chun) and Oh Cho Rim (Shin Se Kyung). Oh Cho Rim has the ability to feel, feel the scents. Thanks to that, she helped Choi Mu Gak solve many cases.
4. Choi Tae Ho - ''Missing 9''
"Missing 9" is a thriller detective film, revolving around the journey of survival on a deserted island of 9 people who are stars, idols, entertainment workers. Despite the accident, they found that among nine people, there was a strong connection with their own serial number and password. After four months, from the original 9 people, only Ra Bong Hee (Baek Jin Hee) survived and became the only witness of the plane crash disaster.
The impressive villain in the movie is Choi Tae Joon, played by actor Choi Tae Ho. His "acting" on the island is terrific. He takes the trust of everyone, always proving to be a close and kind friend. But when the opportunity arises, Choi Tae Joon loses his hand with his friends mercilessly and cold-blooded, just to win his chance to survive.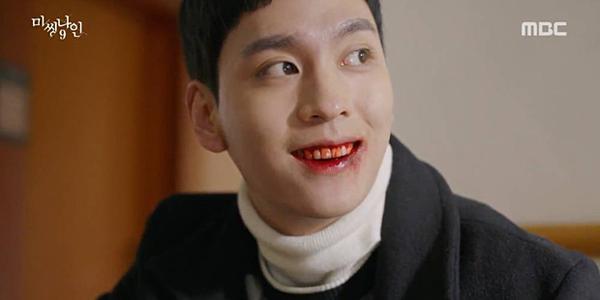 Perverted expression of Choi Tae Joon's character.