[K-Drama]: Create a new image of Lee Seung Gi as a Kpop idol in "Vagabond"
The SBS drama "Vagabond" is set to air on September 20, releasing audiences with a new scene of Lee Seung Gi. In particular, in these images, Lee Seung Gi not only wears blond hair but also wears a gangster outfit. No longer keep the image of "the nation's husband", now the actor has a cool determination. The dusty blonde hair and the sassy clothes in the actor's sweaty body are the "catalysts" that attract viewers.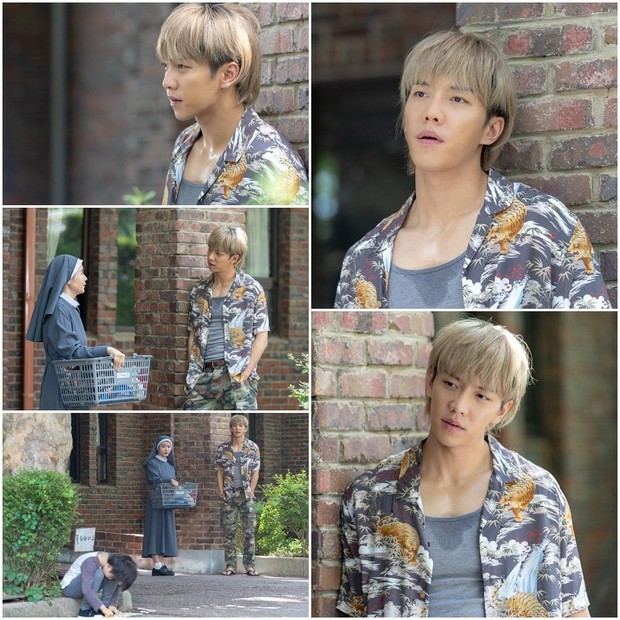 According to the producer, this is a scene where Cha Dal Gun (Lee Seung Gi) goes to an orphanage to visit his nephew Hooni, not knowing what the conversation is with him. but his face clearly showed unhappiness and there was some confusion. Meanwhile, in the distance Hooni stared at the ground as if to avoid the angry gaze of his uncle, making viewers curious as to what Hooni did to make the uncle who loved him the most so awkward.
While filming an orphanage scene at a school in Ilsan, Lee Seung Gi won the hearts of everyone by taking good care of child actor Jung Hyun Joon, who plays his grandson in the drama. According to those present on the set, Lee Seung Gi often cares and talks to make sure the boy is not tired to continue filming. Besides, Lee Seung Gi tried to interact with Jung Hyun Joon to help him act better and the two also had fun moments behind the scenes. The producer of Vagabond also shared that Lee Seung Gi's new hairstyle created laughter for everyone in the crew because he looked "young".