1. Yeo Jin Goo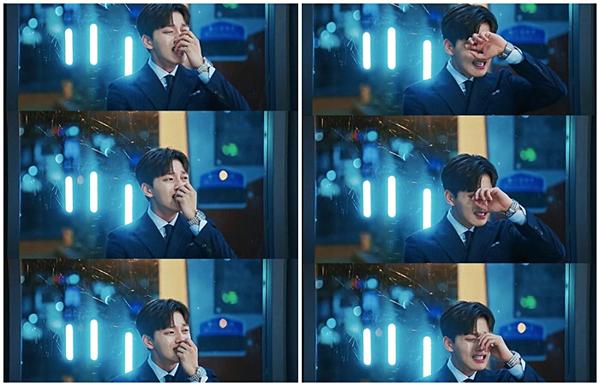 he male lead of the drama "Hotel Del Luna" received many compliments from the audience after the crying scene in episode 14 aired last weekend. His character Goo Chan Sung hugged his face sobbing in worry for the hotel owner Jang Man Wol (IU). She sent off the soul of her old friend Go Chung Myung (Lee Do Hyun) to the afterlife without returning.
The suffering, sadness and fear of losing the girl he loved was shown by Yeo Jin Goo in this scene. Audiences can feel the love that Chan Sung's character has for Jang Man Wol. What he feared would be losing her forever. Chan Sung's tears could not be helped, making him cry like a child afraid of being abandoned.
"When Yeo Jin Goo burst into tears, I cried too," "Yeo Jin Goo was really good at acting. This crying scene makes me feel hurt too" ... the audience comments for Yeo Jin Goo's acting after episode 14.
Yeo Jin Goo was born in 1997, had experience acting as a child actor. He is one of the recognized actors with successful roles in both film and television such as "Hwayi: A Monster Boy", "Missing You", "The Crowned Clown".
2. Kim Soo Hyun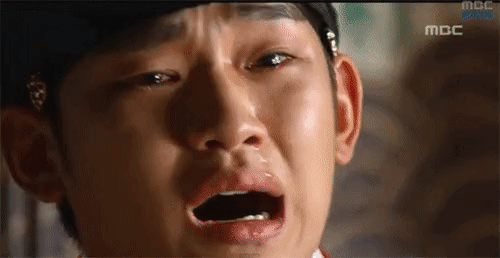 Kim Soo Hyun is one of the rated A-list actors of Korean screens when participating in hit dramas like "The Moon That Embraces The Sun", "My Love From the Star" ... However Kim Soo Hyun's acting has always been the subject of controversy among the audience, especially the crying scenes.
When acting out the crying scene, Kim Soo Hyun's expression was criticized as being too far, not conveying the emotions to the viewers.
The pitiful scene of the actor in Episode 16 "The Moon That Embraces The Sun" did not produce the desired effect. The distorted face, having to make full use of Kim Soo Hyun's facial muscles for this crying scene made him look unnatural.
3. Ji Sung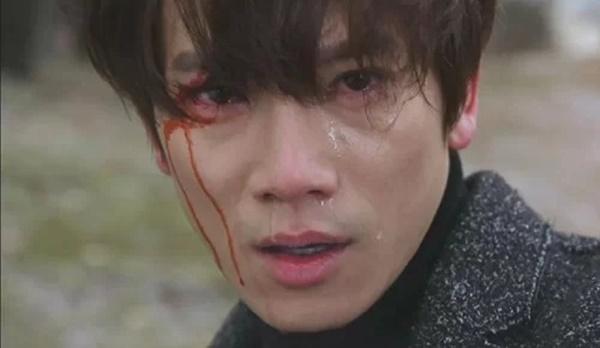 Ji Sung is one of the few actors who can play a variety of roles, genres of films. He once impressed when playing the character with 7 different personalities in "Kill Me Heal Me". His crying scenes also gained sympathy from the audience with natural acting, without the need for tendons.
In particular, a scene of Ji Sung crying in "Kill Me Heal Me" has made the audience admire his acting talent, that is when Cha Do Hyun's character is carrying the character of "pink princess" Ahn. Yo Na. Ji Sung had to cry femininely, both shyly and emotionally like a real girl. Although this scene makes many viewers feel humorous, but everyone must recognize his climax incarnation.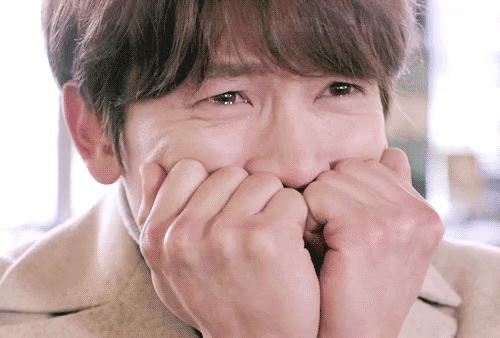 4. Park Bo Gum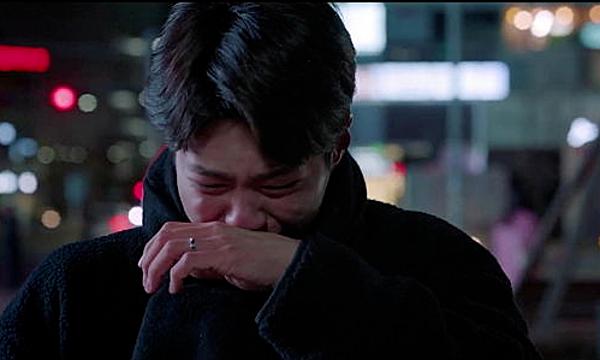 Park Bo Gum is a talented and talented actor. He was born in 1993 and has pocketed many popular dramas like "I Remember You", "Replay 1988", "Moonlight Drawn by Clouds," Encounter "... Park Bo Gum's crying scenes were also commented as self. However, leaving emotions for the audience. The ability to act with eyes helps Park Bo Gum reveal the inner character.
In the drama "Encounter" starring with Song Hye Kyo, Park Bo Gum also had a burst of crying scenes. It was in episode 15 that the two main characters Kim Jin Hyuk (Park Bo Gum) and Cha Hyun Soo (Song Hye Kyo) had to break up. Although still in love, Cha Hyun Soo could not overcome the barriers from his family and said goodbye to his younger boyfriend.
Kim Jin Hyuk tried to look like he didn't have a problem after the break up. But while walking on the road, he could not control his emotions and burst into tears. He tried to cover his face with his hands and quickly wiped away the tears but Kim Jin Hyuk finally collapsed because he was too sad.
5. Kai (EXO)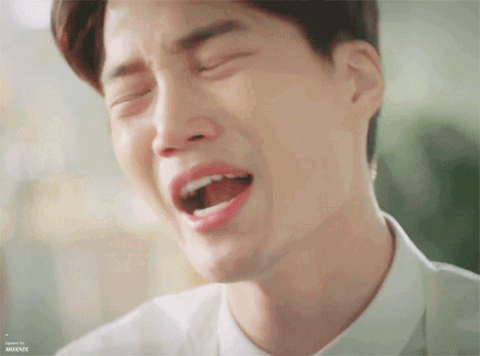 Not a professional actor, Kai's crying scene in "Choco Bank" is also lacking in nature, even making it laughable. The audience said that Kai should improve his acting skills before going to the movies.
"Choco Bank" is an online drama, starring Kai and Park Eun Bin. The film was well received by the audience thanks to the heat from Kai's name. However, the performance of the guy made many people disappointed because of the unnatural, awkward.
You can watch all films at our site: https://www13.watchasian.co/