[K-Star]: Old picture hot again: Hyun Bin looked Park Shin Hye passionately behind the scenes "Memories of the Alhambra"
On the morning of September 11, an old photo of both of them was posted on Instagram that surprised many viewers because they were so beautiful, especially Hyun Bin's charming eyes were captured when looking at Park Shin Hye. It is true that only a few involuntary moments to know whether Hyun Bin also has a crush on his co-star? This photo was supposed to be taken while they were filming "Memories of the Alhambra". Besides, many viewers also speculate that this is a date of two people.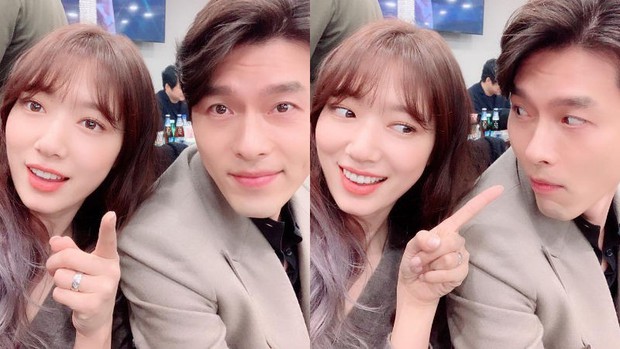 "Memories of Alhambra" aired in late 2018 received much support from the audience with the participation of the couple Hyun Bin and Park Shin Hye. At first, the work caused a lot of controversy because the plot was a bit difficult to understand, but thanks to the acting of Hyun Bin and Park Shin Hye, many people were more easily able to imagine. In that movie, many fans have "pushed the boat" for this couple to come together in real life. However, both Hyun Bin and Park Shin Hye think that they can only be good partners with each other.
Thanks to the cooperation of Hyun Bin and Park Shin Hye, the film was successful beyond expectations when it was aired. However, the ending of the film has caused a quite large indignation when not full and quite a lot of knots. But undeniably, Park Shin Hye and Hyun Bin have done their best to express the affection of a loving couple.