---
Setting off to begin his military mandatory service on June 11, South Korean idol and actor Chansung has received warm and sweet support from his fellow members from 2PM.
As the last member from the group to enlist in the military, Taecyeon, Jun.K, and Nickhun took time to show some love to their precious maknae. Aside from Chansung, his 2PM hyungs Jun.K, Wooyoung, and Junho are also currently serving in the army.
In a recent post, the boys shared an update regarding Chansung's enlistment through their official Twitter account. Along with the adorable photo was a thoughtful message to their youngest member.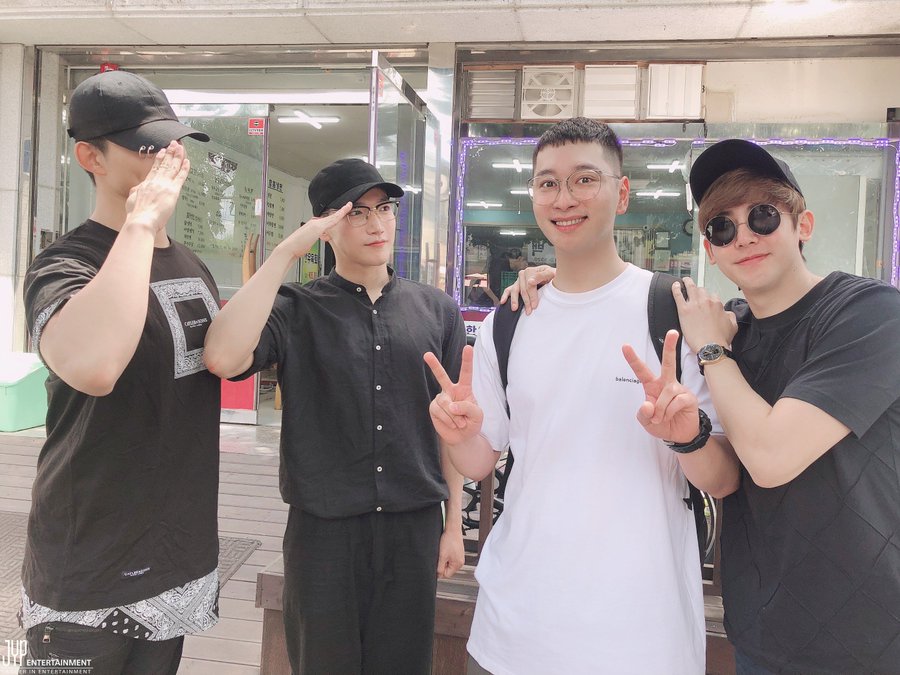 "2PM's eternal maknae Chansung was cheerful until the end!! Come back safely! Hottest, let's wait without crying! (Feat. All of the Old Boys have gathered to send off the maknae!)" 2PM wrote in the caption.
Additionally, they revealed a cute backstory on how they managed to meet again in order to send off their maknae.
"The oldest hyung (Jun K.) took a leave from the army to see Chansung off. The second oldest (Nickhun) woke up in the middle of the night due to the thought that the maknaeis leaving, and the third oldest (Taecyeon) has returned to the army to see the youngest's face less than one month since his own military discharge," the idols shared.
On the very same day, foreign member Nickhun likewise took to Instagram to cheer his beloved friend by saying, "Maknae, return safely! I can't give you the energy of the military like the other members, but instead, I'll cheer you on. Fighting!!!"