IU - as Jo Yi Seo in Itaewon Class
The female Jo in the Itaewon Class is Kim Da Mi's debut role in the television segment. However, she almost did not have the opportunity to debut in small screen audiences soon, because IU was the first person who was targeted by the producer for the role.
Writer Jo Gwang Jin once revealed that he intended to invite IU to join Itaewon Class but IU refused because she had already accepted the lead role in the film Hotel del Luna. If Itaewon Class caused an Asian screen storm in early 2020, last year, IU's Hotel del Luna made a story. The work reached the top of Korean dramas with the highest rating in 2019. IU received a rain of praise for her progressive acting.
Kim Da Mi
IU in Hotel Del Luna
Song Joong Ki - plays Crown Prince Lee Chang in Kingdom
In September 2017, Korean media reported that Song Joong Ki rejected many offers, including a Kingdom project produced by Netflix. The reason is that he wants to focus on preparing for the marriage ceremony with Song Hye Kyo, which takes place on October 31. At that time, many viewers expressed regret because the actor missed a super-talented television series including writer Kim Eun Hee and director Kim Seung Hoon.
Upcoming filming began, Kingdom producers are urged to select actors after Song Joong Ki's rejection. Finally, the leading role of Crown Prince Lee Chang was handed to Joo Ji Hoon. Not beyond the fans' anticipation, Joo Ji Hoon and Kingdom made a big splash over the two seasons, with the second season having just aired in early March 2020. By performing brilliantly, Joo Ji Hoon proved that he was the right choice for the main role of the series.
Joo Ji Hoon in Kingdom
Song Joong Ki
Song Hye Kyo - as Jung Geum Ja in Hyena
At the end of May 2019, Song Hye Kyo's representative confirmed to the press that she will transform into an ambitious female lawyer, tricks Jung Geum Ja in the drama Hyena. As soon as the news broke out, a part of the audience commented that the actress was not suitable for such a personality type. Song, there are also fans excitedly waiting for Song Hye Kyo's challenging transformation.
However, less than a month after taking the role, the actress abruptly withdrew from the project. This decision was made just when her marriage with Song Joong Ki broke. A series of rumors surrounded Song Hye Kyo. Most people think that because of divorce, she refused to film. Producer Hyena had to find a second option for the role of Jung Geum Ja, Kim Hye Soo. So far, Hyena has broadcast 10 episodes and Kim Hye Soo proved suitable for the role of unexpected female lawyer.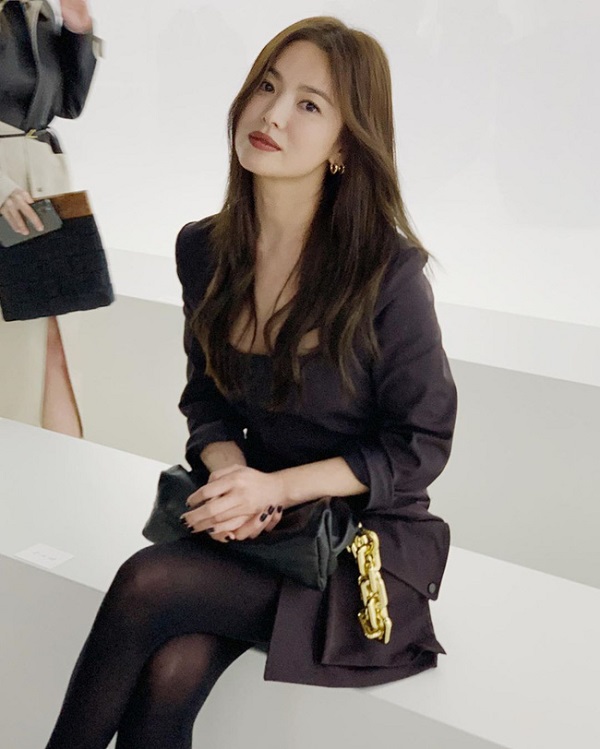 Song Hye Kyo
Kim Hye Soo In Hyena
Park Bo Gum - as Son Oh Gong in A Korean Odyssey
Before becoming the role that marked the return of Lee Seung Gi, the male lead Son Oh Gong aimed for Park Bo Gu but he refused. Fans think that this is a wise decision of Park Bo Gum.
Park Bo Gum's appearance and features are more suitable for gentle, thoughtful roles than the tough and powerful role like Son Oh Gong. Only Lee Seung Gi will show the full portrait and personality of the Korean version of Sun Wukong.
Park Bo Gum
Lee Seung Gi
Gong Yoo, Jo In Sung, Kim Woo Bin - as Yoo Shi Jin in Descendant of the Sun
If Kang Mo Yeon is the role writer Kim Eun Sook wrote for Song Hye Kyo, Song Joong Ki is not the producer's first choice for the role of Yoo Shi Jin. Before choosing Song Joong Ki, invitations were sent to four actors including Won Bin, Jo In Sung, Gong Yoo and Kim Woo Bin, but were rejected.
Director Lee Eung Bok once admitted that the crew did not intend to choose Song Joong Ki at the beginning because he thought that an actor with a big body would be more suitable. However, the above series of actors refused, partly because he felt uncomfortable with the film being completed before the broadcast (Korean films are often filmed and aired) and have a military theme.