At the beginning of episode 2, So Yong continued to find a way to get drunk King Cheol Jong (Kim Jung Hyun) was angry with her husband because it was the only way for her to avoid sex. So Yong did not expect that after just a few drinks, Cheol Jong actively went to bed alone, avoiding "sex" without having to think much about it. The only thing she has to worry about now is how to get her warm mattress back. In addition, she also thought that King Cheol Jong was not passionate about beauty and alcohol like history.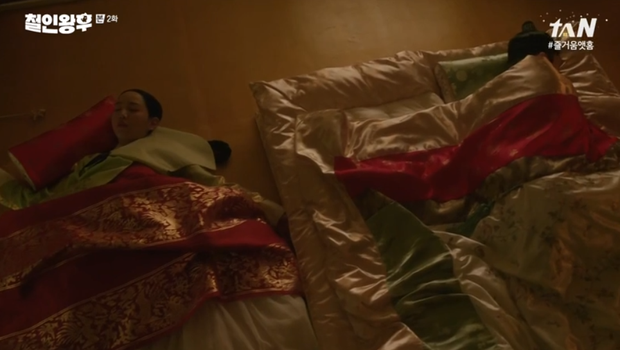 The next morning, So Yong continued to meet with Queen Sun Won and the royal family. Through the Court Lady Choi, So Yong gradually understood Queen Sun Won and her clan. In addition, while meeting Queen Sun Won, So Yong accidentally meet Hwa Jin (Seol In Ah) - first love is also a new bride to prepare to be Cheol Jong's concubine. Of course So Yong is not jealous, she is just curious about the beautiful girl in front of her eyes. And through Court Lady Choi, So Yong knew that was Hwa Jin who pushed her into the lake the night before. So Yong did not care about those rumors, she still wanted to be with the Hwa Jin, but Hwa Jin was wary of her.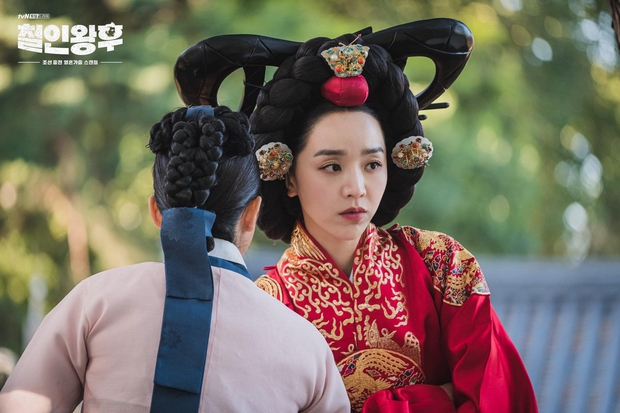 The meeting with the Queen ended quite smoothly, So Yong continued with Cheol Jong to promote the martial arts. Here, So Yong quickly realized that the Kim family (the family of So Yong and Queen Sun Won) was not pure and corruption. However, according to what So Yong remembers, Hwa Jin's Cho is not very good either. Especially during the court ceremony, Kim Jwa Gun (Kim Tae Woo) - the queen's younger brother also constantly pressure, wants Cheol Jong to let So Yong's father head the royal guard team, protect the palace. Although he wanted to protect So Yong, this guy just wanted the Kim family to grow stronger, convenient for overthrowing the Lee surname.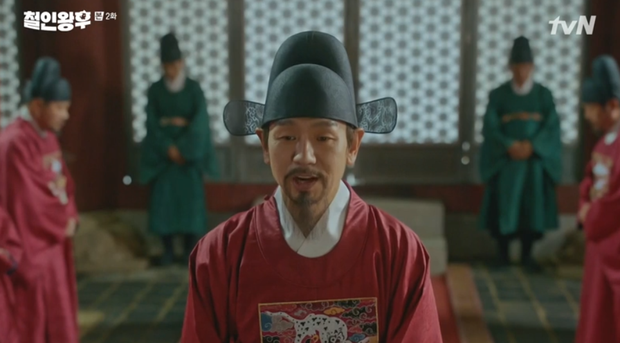 Kim Jwa Gun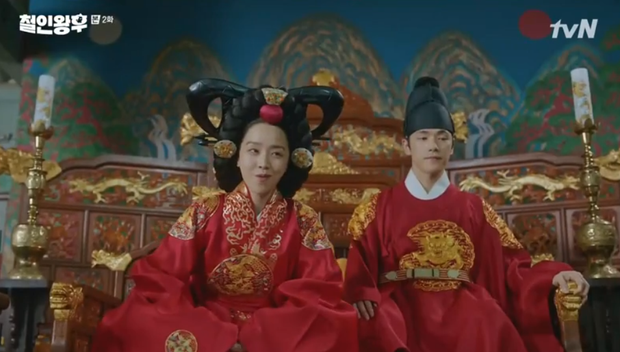 In another development, the king's secret was also gradually revealed. King Cheol Jong mysteries every night when he wears black to steal. This is also the time when the audience saw a very different Cheol Jong, a martial arts expert and very benevolent when he defied danger to save a child even though he was on the run.
In the midst of So Yong, who was still busy finding out if Won Bum did anything to her at night, she was forced to take a main housework course in order to appear royal. Of course So Yong can't learn anything because her soul is now a genuine bad boy. This was also the time when So Yong felt chest tightness for the second time, it seems that memory of So Yong was trying to overwhelm her. In addition, So Yong also tries to find a way to fill the lake because she thinks it is her way to return, she even promises to get pregnant with the king if the lake is filled in 7 days.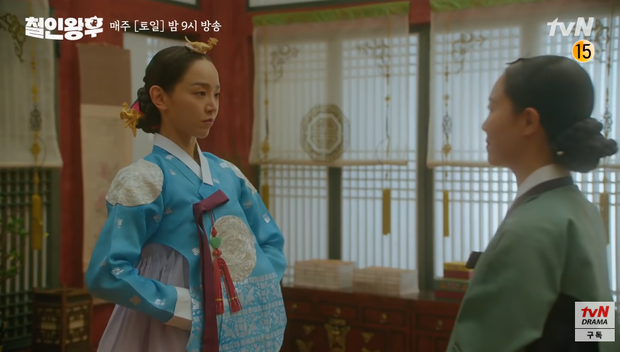 The spotlight of episode 2, So Young transform into male to escape palace. On the way, So Yong met Kim Hwan - a member of the Kim family and pretended to be very close to Hwan to let the guards let her out. Safety outside, the first place So Yong went to was the brothel, even spending a lot of money to get special services.
The episode ends when So Yong comes back from the toilet and goes to the wrong room, accidentally returning to the room where King Cheol Jong is talking with two guards. Out of fear of his secret being revealed, Won Bum chases after So Yong with the sword with the intention of killing the killer.