"Spring Night' Han Ji Min - Jung Hae In, the first meeting of the trembling people
On the 16th, MBC's new drama "Spring Night" showed a teaser video of 70 seconds. With the figure of Han Ji Min (Lee Jung In) and Jung Hae In (Lee Ji Ho) caught up in thought with each other, the drama fans are raising hopes and excitement.
'Spring Night' is a romance drama filled with desperation that two men and women are searching for love in one spring day. I draw a realistic romance of two men and women who will undergo a change of life with special feelings that shook calm everyday life. Ahn, Chang-seok, director of the melodrama, and the actors Han Ji Min and Jung Hae In who are thrilled to hear their name.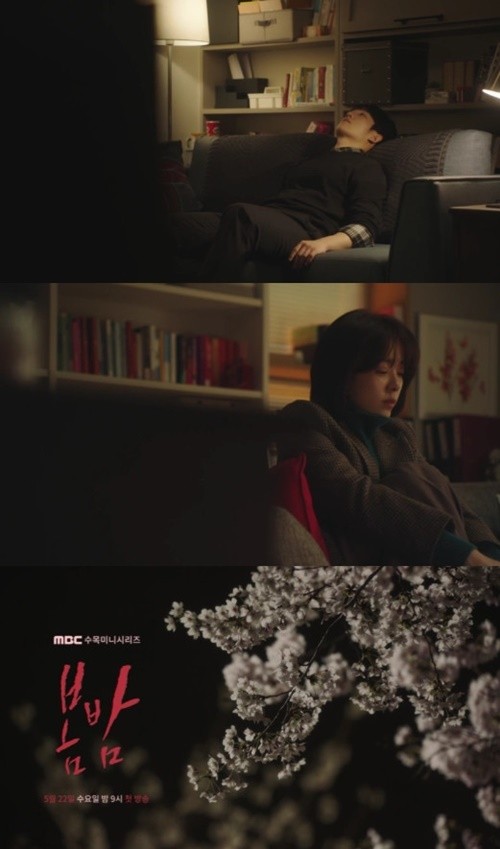 This 70-second teaser video is about the spring night of Lee Jung In (Han Ji Min) and Yoo Ji Ho (Jung Hae In). It reminds me of the words I have heard of in each other's space.
Especially "I was curious. Lee Jung In also thought that the woman might be next to someone. However, Han Ji Min, who expresses the voice of Jeong Hae In, who expresses his feelings in a heartfelt way, saying "I have come here once more, once more, that is here again." The excitement of the two men and women facing the newly.
Expectations are rising as to what kind of romance will be held in the heart of Han Ji Min and Jung Hae In, who can not fall asleep to each other's thoughts.
Source: [1]