Suzy posted two pictures showing her pregnant belly with the sharing extremely excited.
Suzy recently released a "trick" that made fans have a heart attack instead of the actress. On the afternoon of January 17, Suzy uploaded two pictures showing her big round stomach, which made fans shocked. With the caption line that easily makes people who do not know Korean misunderstand, think she suddenly has a baby, who is just Suzy online showing the movie "Ashfall" has reached 8 million views.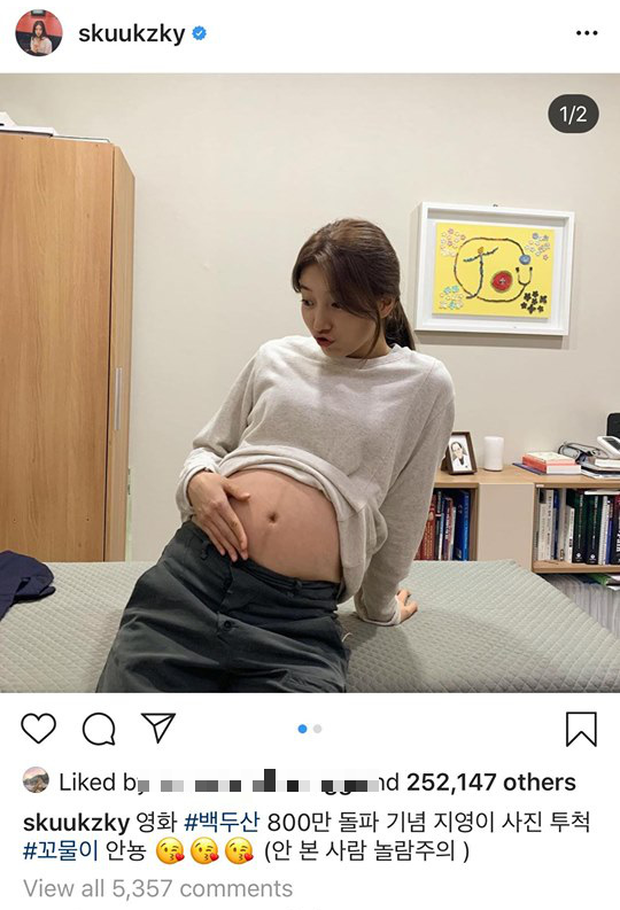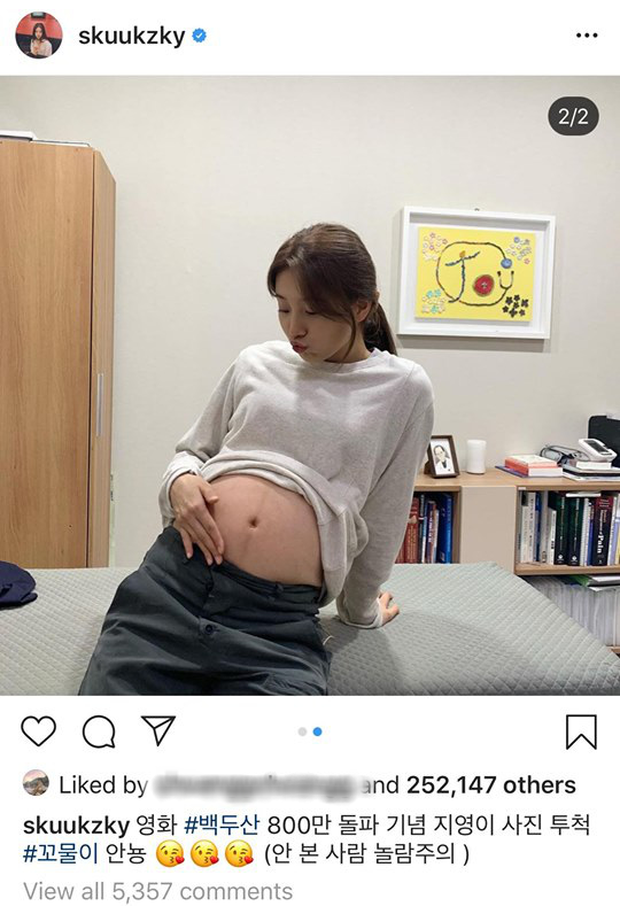 Reportedly, this is just a tool for filming "Ashfall" of Suzy. In addition to the participation of Suzy, "Ashfall" is also a super blockbuster with the participation of many big names of Korean screens such as Lee Byung Hun, Ha Jung Woo and Ma Dong Seok revolving around the great disaster when volcanoes on the mountain Baekdu erupted.
In order to prevent the next disaster, Jeon Yoo Kyung (Jeon Hye Jin) has planned a project based on the theory of Professor Kang Bong Rae (Ma Dong Seok). Meanwhile, Jo In Chang (Ha Jung Woo) is the captain of the special task force in keeping the balance between Korea and North Korea. And Choi Ji Young, played by Suzy, is the pregnant wife of Jo In Chang, a woman trying to survive a great disaster.