On February 18, actor Ha Jung Woo suddenly got involved in a beauty salon scandal. The news surprised the public because he has always been associated with a clean and perfect image. Many fans fear that this scandal may seriously affect Ha Jung Woo's career.
---
Growing up in the family of traditional arts
Ha Jung Woo (real name Kim Sung Hoon) was born on April 11, 1978, is a famous actor and director in Korea. He grew up in a family with an acting tradition. His father - Kim Yong Gun - is a veteran star, having appeared in many hit movies and television shows. His younger brother - Kim Young Hoon (stage name Cha Hyun Woo) - is also an actor.
Ha Jung Woo once shared that from the age of 5, he cherished his dream to become an actor like his father. Before going to university, the actor was trained in acting at a private academy - where actor Lee Beom Soo occasionally took classes. Afterwards, Ha Jung Woo attended Chung-Ang University, majoring in theater.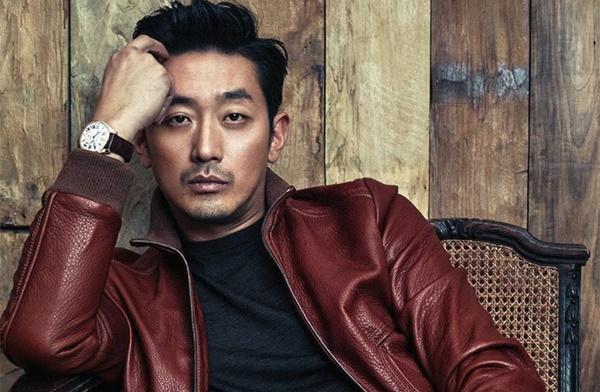 ---
Journey to the "Box office's king"
Demobilized, Ha Jung Woo is dedicated to developing his acting career. He debuted as a supporting role in SBS's sitcom Honest Living in 2002. Until 2005, the decision to star in Yoon Jong Bin's independent film - The Unforgiven - created a new turning point for the future. hyung.
The Unforgiven was not a huge success, but Ha Jung Woo's talent caught the eye of director Kim Di Duk, only to appear in two controversial works, Time and Never Forever.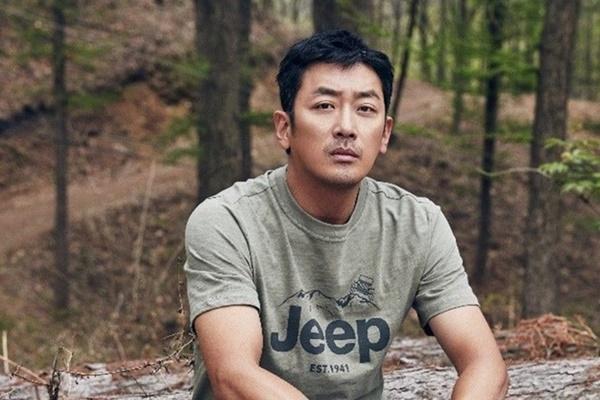 2008 the explosion of the movie The Chaser and the role of mass murderer Je Yeong Min elevate the actor to the rank of A-list stars. with 5 million tickets sold and approximately 35.5 million USD in worldwide sales. The Chaser is critically acclaimed and countless prestigious awards. Ha Jung Woo himself also received many compliments about his acting
Only in 2008, the actor appeared in a number of other movie productions such as Beastie Boys, Our School's ET, My Dear Enemy ... A year later, he continued to participate in another blockbuster, Take Off (turnover more than 52 million worldwide, 8 million tickets sold).
Since then, every year, Ha Jung Woo regularly participates in 2 or more movies. The acting talent of the actor continues to be marked by a series of million-blockbusters like The Berline File (7.1 million tickets), Assassination (12.7 million tickets), Tunel (7.1 million tickets), The Handmaiden (4.2 million tickets), Along With The Gods: The Two Worlds (12.9 million tickets) ...
Most recently, his work about the volcanic disaste Ashfall, sold millions of tickets and grossed more than $ 61 million worldwide.
The works of the actor not only won in terms of revenue, but also won many prestigious film awards and film festivals. Ha Jung Woo also won numerous film awards such as Blue Dragon Movie Award, Golden Bell Award, Baeksang Art Prize ...
---
Scandal of using banned substances
On February 18, the Korean public was surprised when the Seoul Central District Prosecutor's Office said authorities had conducted an investigation and discovered the actor had been secretly using propofol for years.
Propofol is a sedative listed as a banned substance in Korea. There were many stars like Miss Park Si Yeon, runner Lee Seung Yeon, Mi In Ae were imprisoned for using the substance. And Ha Jung Woo, the actor has registered to inject propofol at a beauty salon in Gangnam under the name of his younger brother dozens of times. The incident made Ha Jung Woo's perfect image diminished in the eyes of fans.
Also on February 18, Ha Jung Woo's management company - Walkhouse Company - soon responded to the scandal. Walkhouse Company performance confirmed that the famous actor came to the salon just to treat a long-lasting scar on the laser face. After each treatment, the doctor determined that the patient should rest, there was absolutely no sign of drug abuse in this case.
The notice issued by the management company also emphasized that Ha Jung Woo has no intention of hiding his treatment. Walkhouse Company is holding a lot of messages confirming the actor's purpose of going to the salon merely to monitor and treat the scar. Ha Jung Woo will actively obey the investigation requests from the police, and at the same time, send a sincere apology to the fans.