1. Won Bin in Autumn in My Heart
Acting while acting at the age of 19, Song Hye Kyo made a bold impression thanks to the rustic beauty, holiness, sad eyes and natural, attractive acting. She plays the female lead Eun Suh - an innocent, innocent girl who soon faces misfortune: suffering from family separation, living a poor life with a miserable mother and her brother, eventually from death at the age 20 because of white blood disease.
Won Bin impressed viewers when he transformed into a romantic, pompous, rich Han Tae Suk and a deep, noble love for Song Hye Kyo's character. The perfect image of the actor in the movie made him a symbol of love of many girls at that time. Despite only playing the main role, the resounding success of "Autumn in My Heart" has brought Won Bin a series of expensive advertising contracts.
Won Bin
2. Bi Rain in Full House
The film is adapted from the comic book of the same name by female artist Won Soo Yeon. The main character is Han Ji Eun (left). She lives alone in a house designed by her late father. One day, Ji Eun's two best friends trick her abroad by giving her a fake free trip to Hong Kong. During Ji Eun's absence, they sold her house.
In Hong Kong, Ji Eun repeatedly meets actor Lee Young Jae (right) and has to borrow money from him to cover living costs. When she returned home, she discovered that her best friend sold her house to Lee Young Jae herself. Ji Eun was forced to stay and work as a maid to pay off the debt. After Young Jae proposed to Kang Hye Won, he asked Ji Eun to sign a marriage contract to regain his face. The condition when the contract ends is that she will get back the house. Gradually, they developed feelings.
3. Hyun Bin in The World That They Live In
Jung Ji-oh (Hyun Bin) and Joo Joon-young (Song Hye-kyo) are two people with vastly different backgrounds. Joon-young is a daughter from a rich family who faces problems regarding her mother's gambling habits and affairs with multiple men; while Ji-oh is a son from a poor family of farmers, though he loves his mom dearly. They were lovers back in their college days, but later had a complicated break-up due to their separate relationships with other people.
When they eventually got back together, Ji-oh and Joon-young began to learn from each other and eventually Joon-young becomes more expressive, warm and understanding. However, Joon-young's mother doesn't approve of Ji-oh, due to his poor background. Ji-oh's pride is deeply wounded by the treatment of Joon-young's mother, so he decides to break up with Joon-young. Joon-young is deeply hurt and doesn't realize the reason of their break-up, and Ji-oh constantly pushes her away. Though he still loves her, he is bothered by their differences in wealth, values and personality. Later, Ji-oh suffers an eye disease which requires an operation and results in him not being able to film. Many conflicts stand in the way of Ji-oh and Joon-young, will they overcome them and make their relationship work?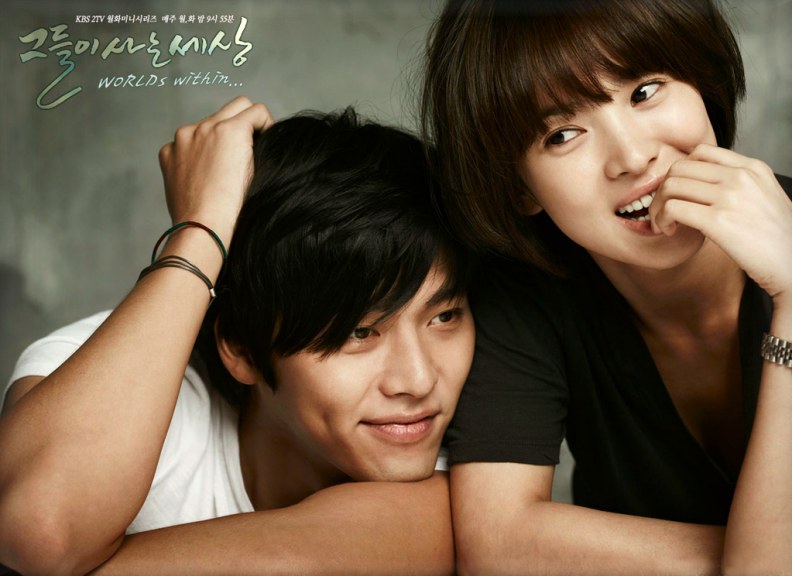 Competition in the station arises, when Song Gyu ho, an ill-mannered sadistic director took over some dramas and left workers overworked. However, his attitude isn't a problem at the station since he always make high ratings in his dramas. He casted a stalker-ish new actress, Seo Hyo rim, who eventually fell in love with him. The two fell for each other, however, they had to be separated since Gyu ho's father is running as a President in the future elections, so as to protect his name, the two was forced to break-up. Hyo rim then became a good actress and soon had many dating issues with her co-stars, while Gyu ho was just watching from afar, sad and wounded. In the end, the two got back together and decided to tie the knot.
4. Jo In Sung in That Winter The Wind Blows
That "Winter, the wind blows" is a South Korean romantic drama, airing its first episode in February 2013 on SBS TV.
With the participation of famous actors, impressive scripts and beautiful scenes, "Winter, the wind blows" quickly put its name on the list of dramas with the highest viewership. At the same time, it makes a big impact on the Korean entertainment industry.
The film is the story of a guy who doesn't care for life, a famous gambler in Cheongdamdong region and a rich girl. She is the only heir of a large corporation but she is always alone and unfortunately suffering from visual impairment. The two people meet and the love between them has blossomed.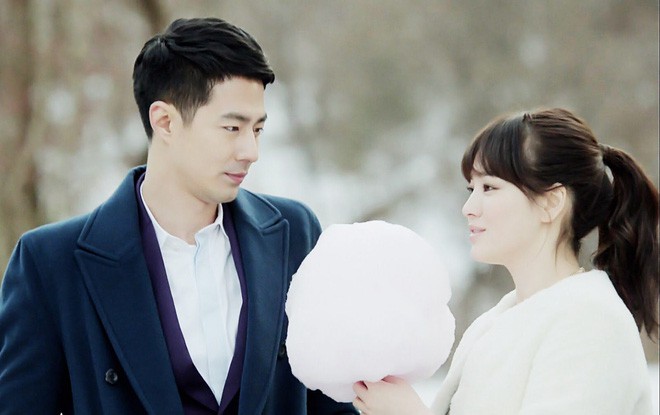 In film, Song Hye Kyo plays Oh Young, a beautiful, rich girl who inherits a large corporation. Oh Young unfortunately has vision impairment, his eyes are almostinvisible. Although he has a fortune, surrounded by many people, sheg always feels lonely.One day, she decided to find his lost brother and destined to take Oh Young to meet Oh Soo.
In order to transform into the role of the blind girl Oh Young, Song Hye Kyo shared that she had to go to the welfare center to meet the visually impaired, research their actions and thoughts to help her describe the character the most authentic way.
Jo In Sung plays Oh Soo, a famous player who lives a life-free life. Wanting to have a large sum of money to repay the debt, Oh Soo approached Oh Young and pretended to be her brother. Fateful meeting has brought the relationship between Oh Soo and Oh Young to develop in a different direction. The love between these two people flourishes, bringing many meaningful messages.
5. Song Jong Ki in The Descendant of the Sun
A love story between Captain Yoo Shi-Jin, who belongs to the UN peacekeeping troops, and Doctor Kang Mo-Yeon. Due to the UN's request, they are stationed in the capital of another the country.
After the success beyond the movie's expectations, the actor's name became more and more known. Song Joong Ki became the most powerful star in Korean showbiz 2016 according to Daily Sports statistics. After Descendants of the Sun, Song Joong Ki continued to appear in the hit film The Battleship Island, Asadal Chronicles.
In October 2017, Song Joong Ki and Song Hye Kyo married in the most luxurious hotel in Korea. After the wedding, the couple often travel together. The actor always accompanies his wife in her own events. The marriage of both is greatly admired. In June 2019, Korean media reported that shocking power couple Song Joong Ki and Song Hye Kyo decided to divorce.
6. Park Bo Gum in Encounter
Politician's daughter Cha Soo-Hyun (Song Hye-Kyo) married the son from a family who runs a large company after graduated from college. Her marriage was a marriage of convenience for her politician father benefit. After having a child, Cha Soo-Hyun divorced her husband. She is now a divorcee.
Kim Jin-Hyeok (Park Bo-Gum) is an ordinary young man who know how to find happiness in small things. He tries to find a regular job while working part-time jobs. He keeps failing in landing a regular job at companies where he wants to work. He decides to go on a trip overseas There, he meets Cha Soo-Hyun. An incidental meeting between two person who have nothing in common, end up leading to a hear-wrenching romance that turns both of their lives upside down...